Congratulations for New website opened!
Views:5 Author:Site Editor Publish Time: 2015-10-31 Origin:Site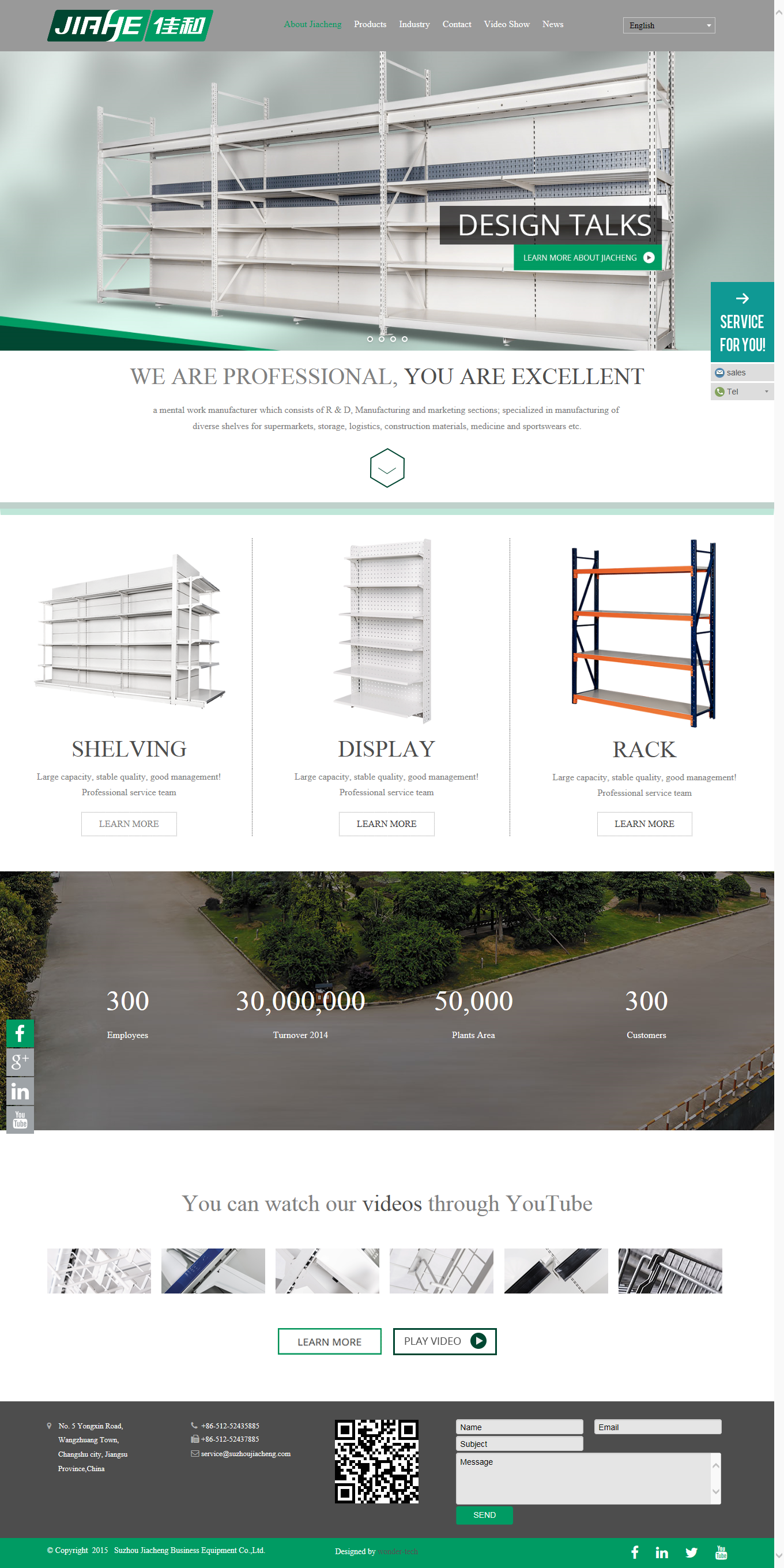 Warm congratulations to Suzhou Jiacheng Business Equipment Co., Ltd. New website opened!
The new site in the overall style of the new design, simple, beautiful, easy browsing is a feature of the new site. The new website is not only part of the company combines old site, follow-up will increase the video shows and other content. New website for IPAD, mobile terminals will automatically respond, the other can be directly connected social software Facebook, Twitter, LinkedIn, etc. To maintain information sharing and interaction with the customer in time. I hope you give valuable suggestions and comments website browsing time, thank you!
Design concept:
1, Adhere to the company logo for the website main colors, green highlighting the vitality and environmental protection.
2, Page showing content patchwork, let the viewer understand the business from multiple perspectives.
3, Widescreen scrolling display of results, make your site full of vitality.
4. Products break with tradition and give customers more intuitive understanding of the product.

On completion of the line's new official website, to further enhance the company's corporate image and brand strength, the company's network to promote the process of profound significance.

2015-10-31
Suzhou Jiacheng