The showroom option in retail field!
Views:38 Author:Site Editor Publish Time: 2017-07-17 Origin:Site
Ever since Amazon began selling books online in 1995, retailers — and plenty of other commentators — have been asking what role, if any, physical stores might play in the retail arena. Some have gone so far as to predict the ultimate demise of stores, and others expound the virtues of various hybrid omnichannel solutions.
To be sure, the trends are not good for store-based retailers, which generally complain of challenging conditions and frugal consumers. Although overall retail sales performance is quite strong, during the last several years essentially all of the inflation-adjusted gains in retailer revenue have been driven by online channels, which enjoy growth rates as much as 7 percent higher than retail sector growth as a whole. (See exhibit 1)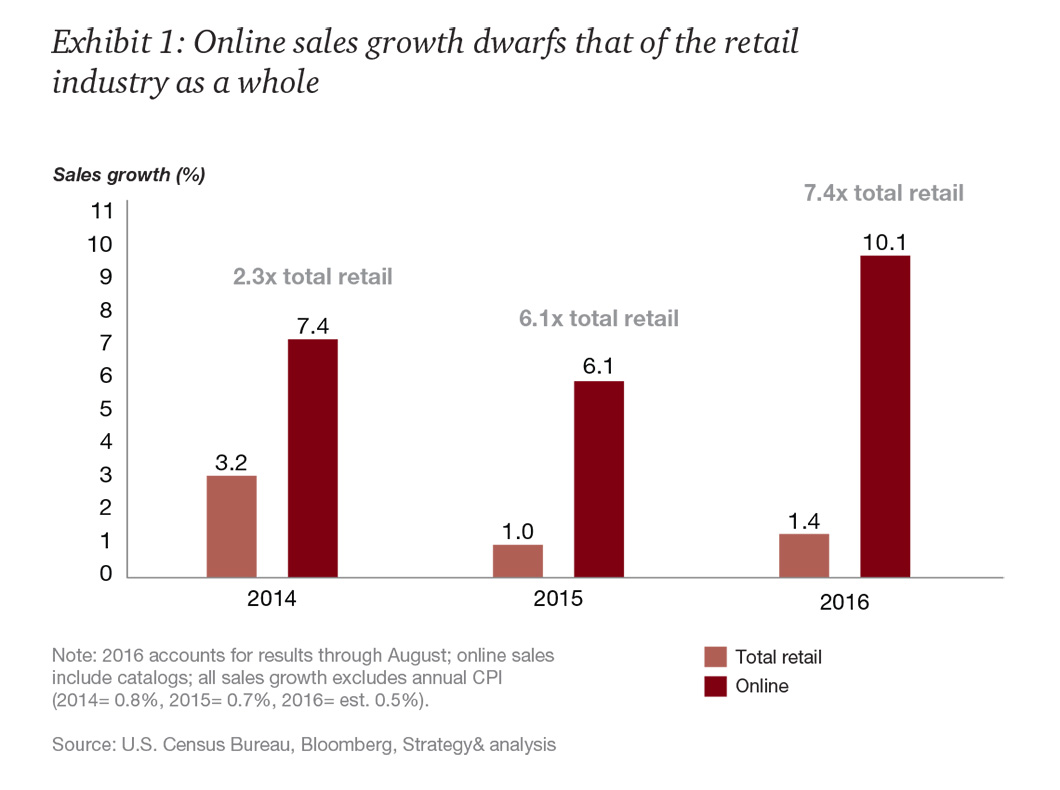 Meanwhile, traditional retailers are faced with flat or declining sales and large, costly store networks.
Not surprisingly, legacy companies are restructuring their footprints. In 2016, large retailers such as Aeropostale, JC Penney, Gap, Walmart, and Macy's shuttered stores. At the same time, incumbent retailers are embracing omnichannel concepts, which aim to offer consumers a seamless experience whether they are purchasing items online or in a store. The best of these offerings work well: Consumers get the convenience of shopping on a computer, smartphone, or tablet, or in person, and retailers may reduce marginal cost-to-serve by, for example, encouraging consumers to pick up bulky items at a store rather than having them shipped to their home.
For traditional retailers, addressing these shortcomings in the omnichannel model is difficult. They would have to seek hard-fought efficiencies in basic, routine operations, such as store network management, and then selectively (and successfully) invest accumulated savings in the big-ticket capabilities required to be profitable in the omnichannel market. Among those capabilities are consolidated inventory systems, a compelling digital consumer experience, and big data analytics.
Online-only retailers, although certainly in a better position than their physical store counterparts, have challenges to overcome as well. These include converting browsing consumers into actual purchasers in higher numbers and handling steep logistics expenses for shipments and returns.
Given the obstacles facing retailers today, we believe that there is an additional, largely complementary sales approach that retailers in some sectors should consider. They can replace underperforming stores and support e-commerce efforts with showrooms. A showroom, in its purest form, is a store that showcases products, but sells nothing — in the sense of providing goods to consumers. Instead, a showroom offers items for inspection, gives advice on products, and takes orders. The products are then shipped to the customer's home from some other location.
As it happens, many consumers use retail stores in this way already; they browse in person and purchase online. But because retailers still aim to sell from their store inventory, they have to maintain the full range of existing store support infrastructure, making the current arrangement not economically beneficial. A dedicated showroom has a crucially different intent.
Showrooms work best for differentiated goods. These are products that vary significantly from one retailer to the next (e.g., branded fashion apparel), are new to consumers (e.g., the latest electronic gadget), or can be said to be sold, rather than bought (e.g., a wireless data plan or expensive jewelry). Their counterparts are common goods, or items (such as ketchup, soft drinks, and athletic socks) that consumers are very familiar with and that are essentially the same in every store. Common goods sell well online, but differentiated goods are harder to move via e-commerce; consumers may need or prefer to browse for these items, examine them, and even seek out advice about what to buy. Furthermore, if they do buy, consumers return differentiated goods at much higher rates.